Exhibition view of The cheapest way can't buy me love at Las Palmas, Lisbon, 2018


Paid poems, 2018
HD video, color, sound, 2' 56''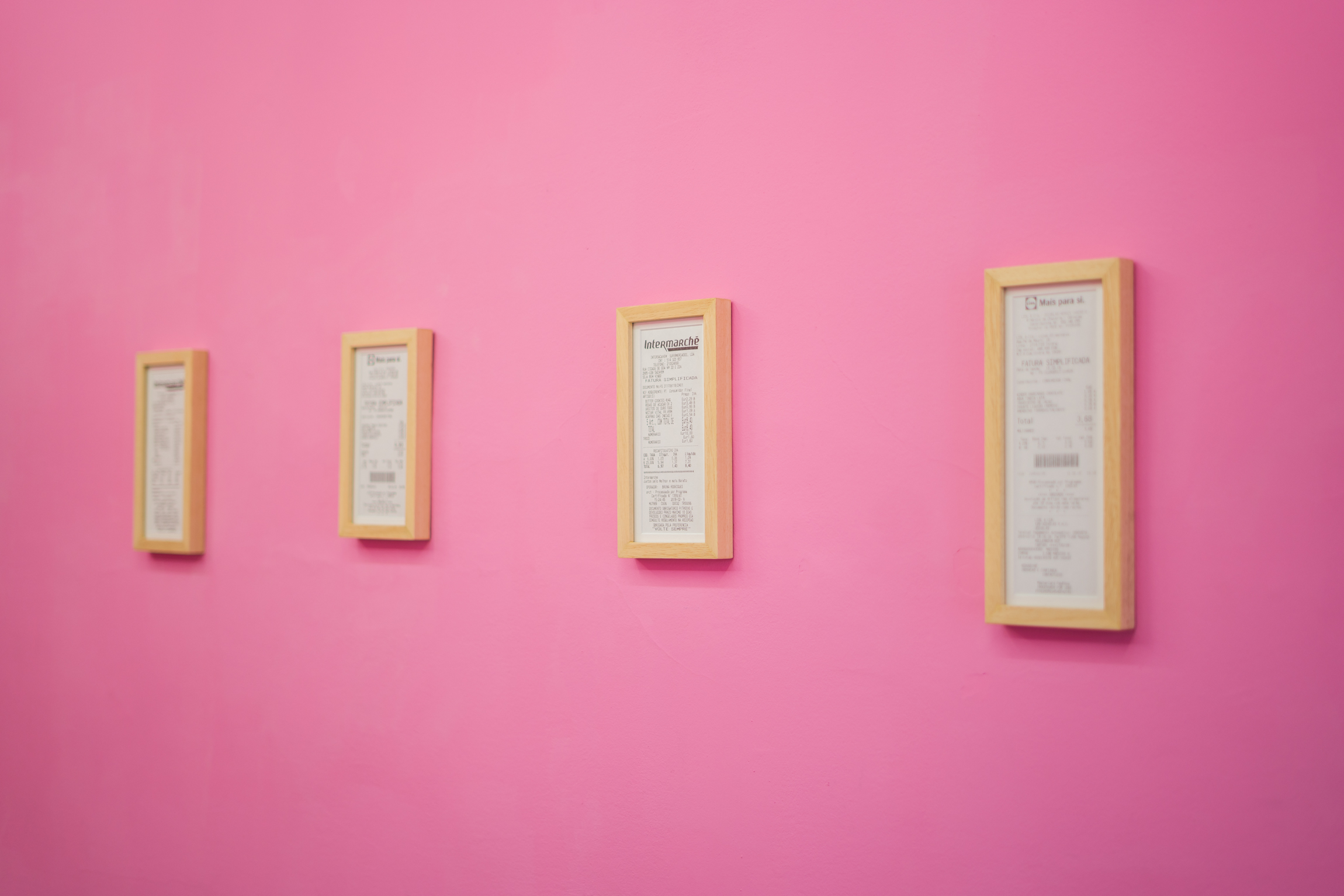 Paid poem (Soraia), 2018
Supermarket receipt
24,1 x 12,4 cm [framed]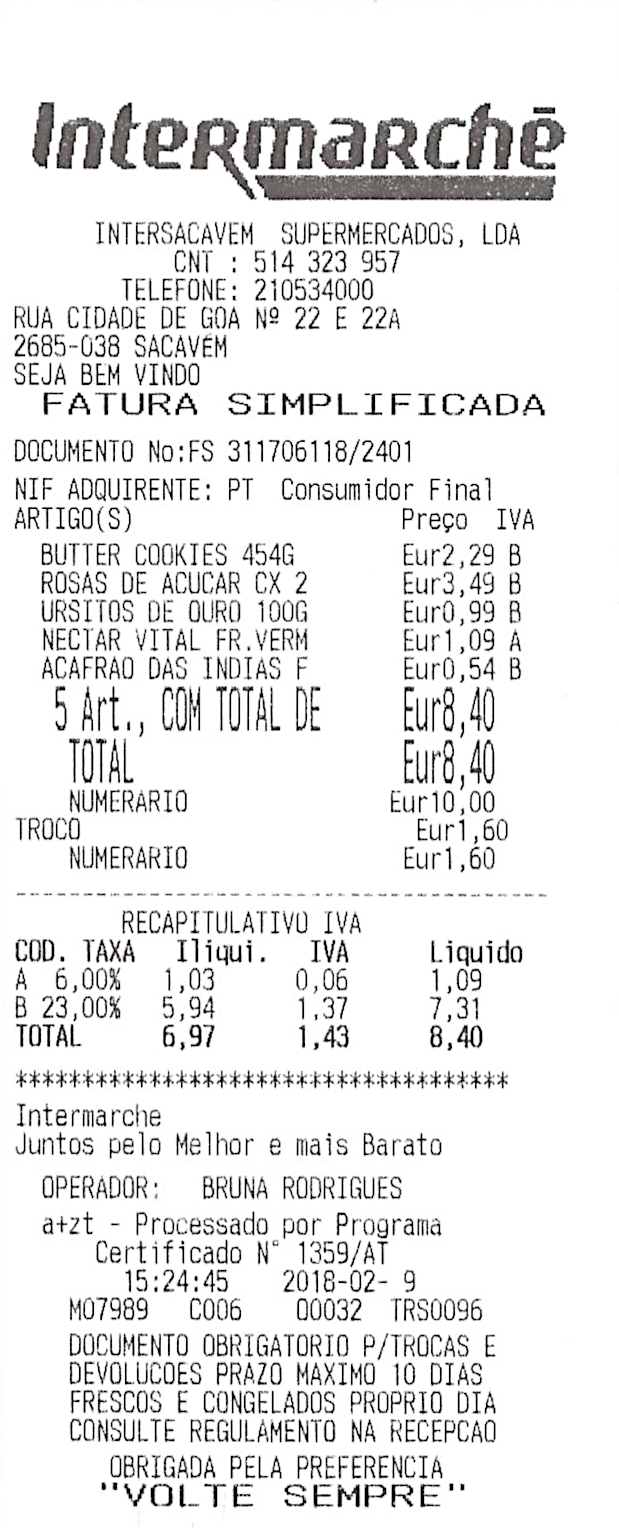 Paid poem (Bruna), 2018
Supermarket receipt
23,6 x 12,4 cm [framed]






Paid poem (Filipa), 2018
Supermarket receipt
24,6 x 12,4 cm [framed]





Paid poem (Katia), 2018
Supermarket receipt
28,6 x 12,4cm [framed]



Paid poem (Sara), 2018
Supermarket receipt
22,7 x 12,4 cm [framed]




Paid poem (Sofia), 2018
Supermarket receipt
22 x 12,4 cm [framed]

At a supermarket, a woman cashier is chosen. After picking several articles, the artists go to the woman's point of sale and put the products in a very specific order. By registering the products, she inadvertly writes her name in the receipt [initial letter of each product - vertical reading]. She is unaware of the all process. The process is secretly filmed and repeated with other women cashiers.


Low pro, 2018
Neck bag, mini HD camera, buttons and glue
variable dimensions
Ouroboros, 2018
Coin-operated locking mechanism with extended chain and plain coin
variable dimensions


Exhibition view of The cheapest way can't buy me love at Las Palmas, Lisbon, 2018


Plain' coins (parte 1), 2018
HD video, color, sound, 4' 37''


Plain' coins (parte 2), 2018
HD video, color, sound, 3'

[Take some coins of different values. File them until all that remains are blank, devalued, flat round pieces of metal. Go to a local vending machine and insert those metal pieces in the slot. Press "CANCEL" and you will receive new, regular coins. In this meaningless, ironic and childish exchange, somebody lost money. But not you. You end up with the exact same amount of money that you had before you started this exercise.]


Untitled, 2018
Cutted glass window
3 x 0,5 cm